Principals' Network Conference 2024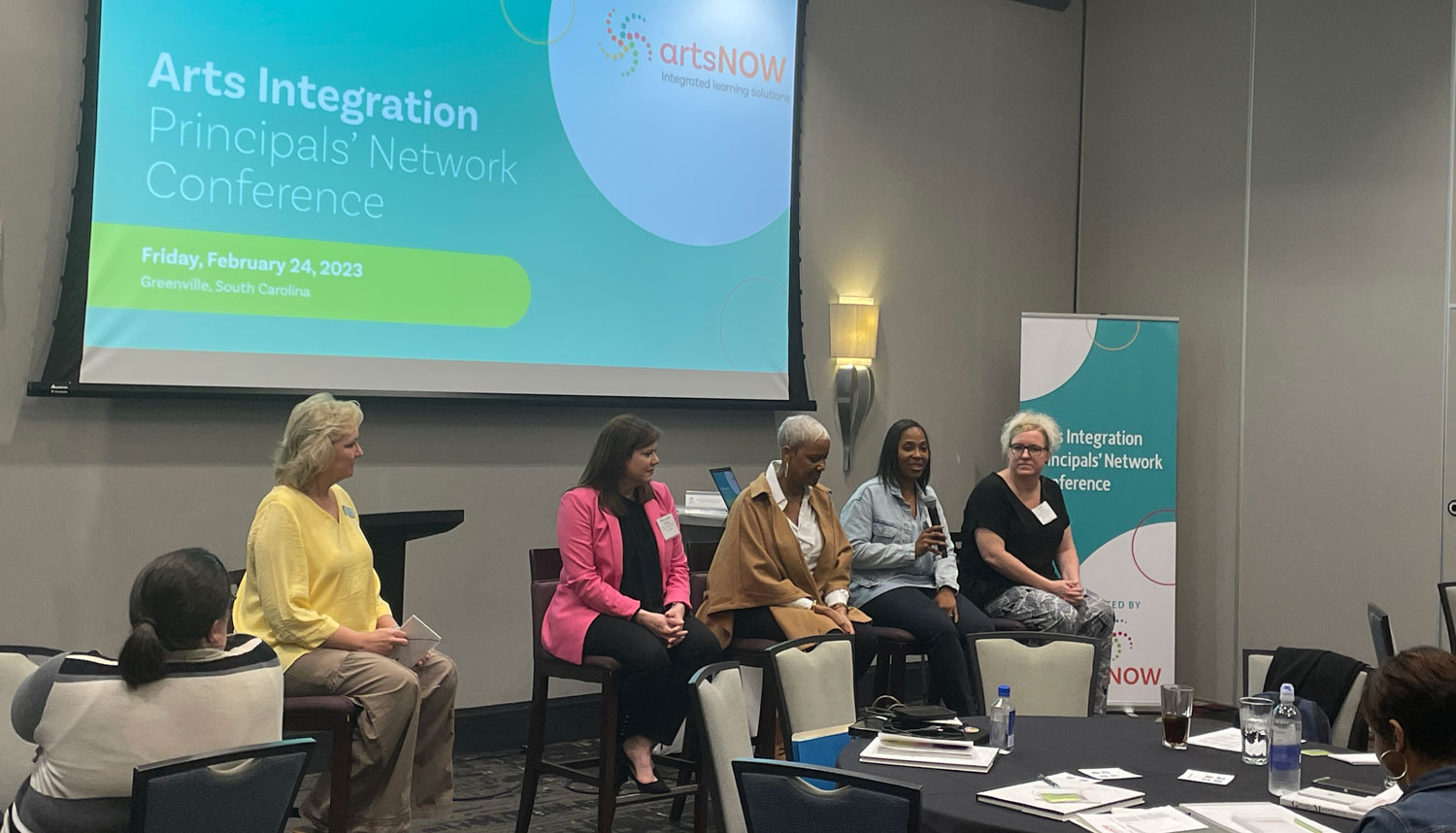 Set sail with us at the 2024 ArtsNOW Principals' Network Conference, where we invite you to embark on, or deepen, your unchARTed voyage in arts integration.
Dates: February 8-9, 2024
Location: Embassy Suites by Hilton - Greenville Downtown Riverplace in Greenville, South Carolina
Registration Cost: $200 (plus accommodation)
Our conference will provide an excellent opportunity for principals in all stages of the arts integration journey to network with colleagues, learn from other principals and leaders, and hear about opportunities for their schools.
Explore Uncharted Waters: Engage in thought-provoking sessions that encourage innovative and actionable approaches to arts integration.
Chart New Courses: Learn from visionary principal leaders who have boldly ventured into uncharted territory, forging new paths in their schools.
Find Treasures: Uncover hidden gems of arts-related opportunities with invaluable insights and shared resources.
Dive In: Interactive sessions will provide you with the tools to map your own unique course in the world of arts integration.
What to Expect:
Thursday, February 8, 2024, 4:30 - 6:30 pm – Evening Networking Reception for all Attendees
Friday, February 9, 2024, 8:30 am - 4:00 pm – Full day of Conference Sessions, including a kick-off from Jamie Kasper, Executive Director of Arts Education Partnership
Meet Jamie Kasper
As director of the Arts Education Partnership, Jamie works with over 100 partner organizations to support arts learning across the United States. Before joining the Education Commission of the States, Jamie worked for the Arts Education Collaborative in Pittsburgh and was previously the state arts curriculum advisor at the Pennsylvania Department of Education. Jamie is also an active musician who spends time on the weekends rehearsing or performing with various groups.
Incredible Experience
Last year, almost 50 administrators and educational leaders attended our inaugural conference, which included 28 schools from 17 districts. In our survey after the event, 100% of respondents agreed that:
The opportunity to network with others was beneficial.
The overall experience was useful and worth my time.
I would attend this event in the future.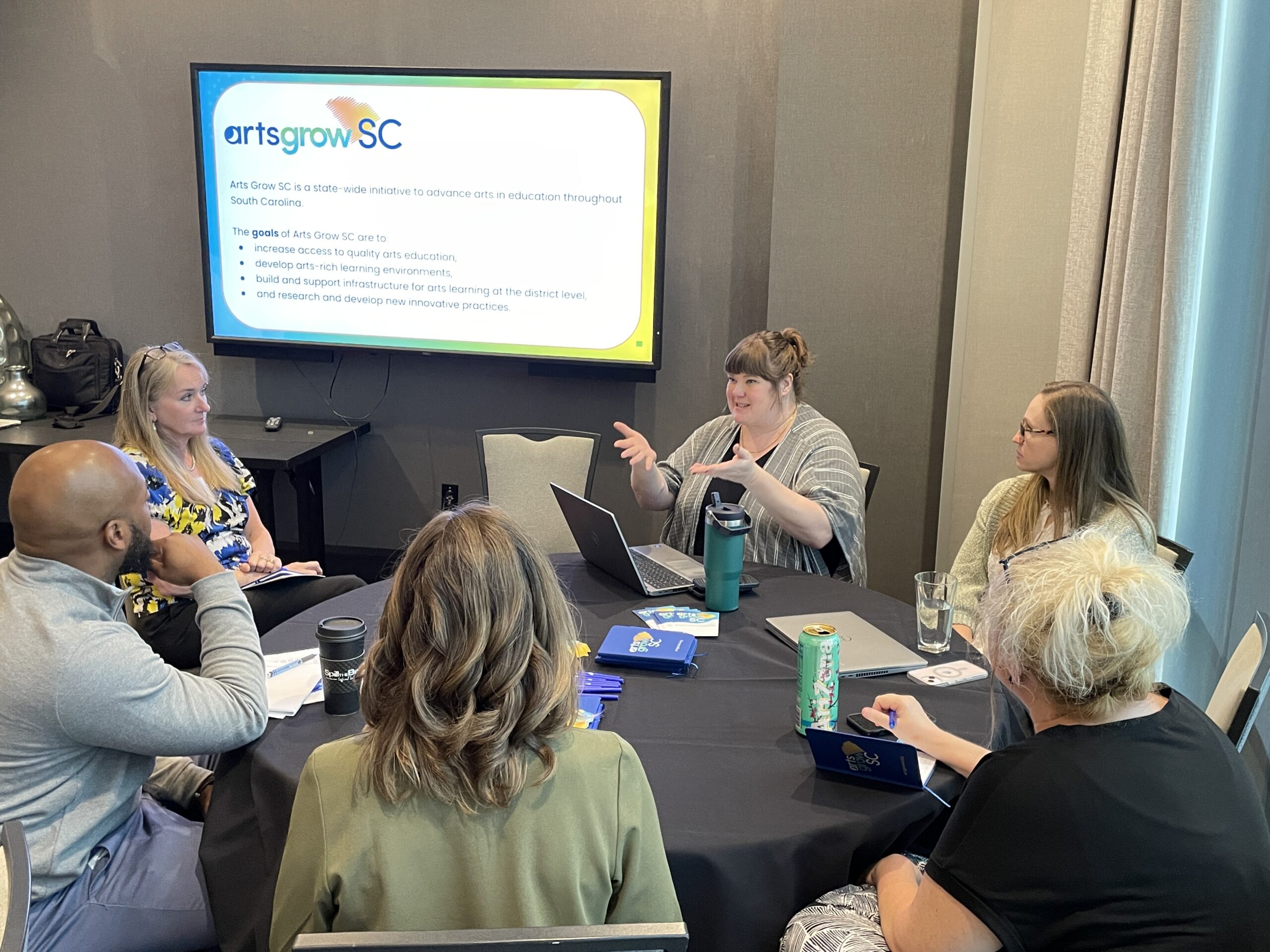 Here's what administrators said about their experience:
"I took 4 pages of notes! I am re-energized. Loved this day so much! Thank you for including me." – Participant

"I loved the opportunity to hear how other principals facilitated and planned their school's arts journey. The slow and steady yearly breakdown was wonderful!" – Participant

"Great conference; time well spent! It's so great to be able to collaborate with other principals who are doing this amazing work." – Participant
You don't want to miss this spectacular event. Arts in education leaders will be in attendance to network and support principals in attendance. Connect with Executive Director of National Young Audiences Arts for Learning David Dik, President and CEO of ArtsNOW Pamela Walker, Arts Grow SC Executive Director Ashley Brown, and many more!